NOTÍCIAS RECENTES
ÚLTIMAS NOTÍCIAS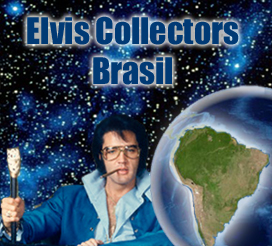 2005-2010 Elvis Collectors Brasil. Os textos e o layout desse site são de propriedade do mesmo. É proibida a cópia dos mesmos sem a expressa autorização do proprietário, sob as penas da lei.

HOME
IMPORTANTE: AS INFORMAÇÕES SOBRE CDs E DEMAIS PRODUTOS TEM CARÁTER MERAMENTE INFORMATIVO. O ELVIS COLLECTORS BRASIL E SEUS PROPRIETÁRIOS NÃO PROMOVEM, APOIAM, ENDOSSAM OU COMERCIALIZAM OS PRODUTOS QUE APARECEM NO MESMO.

Talvez a gravadora pirata mais prolífica do momento, a Straight Arrow anunciou 2 novos lançamentos no mesmo mês. Loose As A Goose é uma reedição dos 2 tapes de 19 de Agosto de 1970, gravados por Rick Rennie, famoso fã de Elvis que registrou em excelente qualidade os shows de Elvis naquela temporada. Já Doin´ The Best I Can conta com dois shows da temporada de Janeiro/Fevereiro de 1973, gravados no dia 16 de Fevereiro. Ambos os shows fazem parte de 73 fazem parte da série de Booth tapes.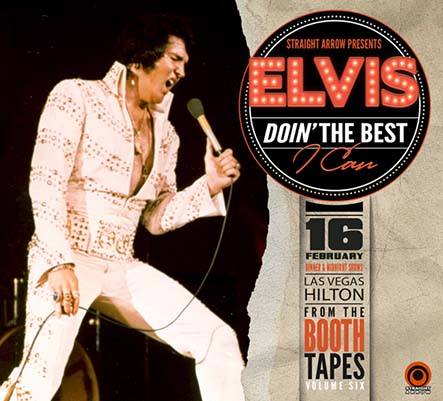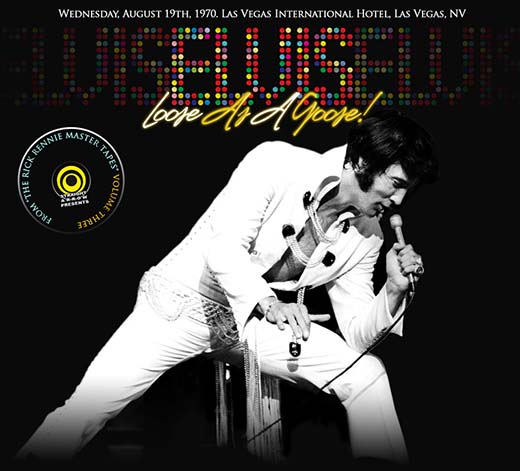 A FTD deve lançar em breve o vinil Elvis Now... and Again, trazendo material do disco Elvis Now de 1972, além de This Is Elvis, re-edição da trilha sonora do filme de 1981. Ainda não foram divulgadas mais informações.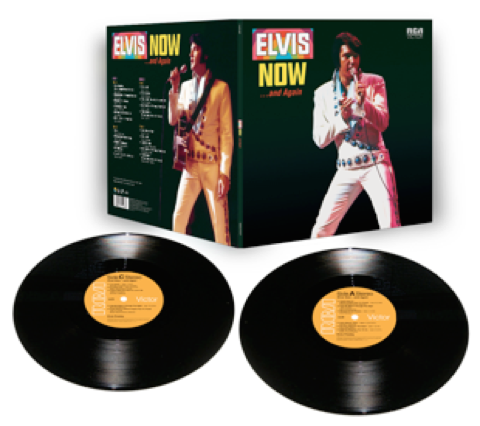 Três novos shows serão lançados pela gravadora Straight Arrow. O primeiro é Elvis 70´s Hot To Trot, CD duplo com os dois shows do dia 20 de Agosto de 1970. Os shows foram anteriormente lançados mas passaram agora por uma remasterização. Almost Done, Folks! é outro duplo que conta os shows do dia 1º de Setembro de 1973, quase no fim da temporada.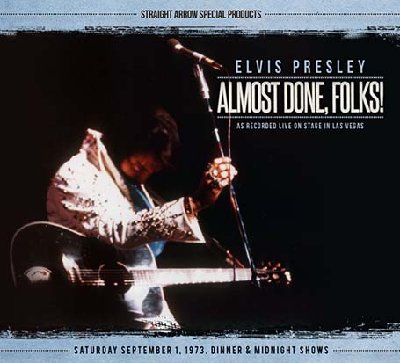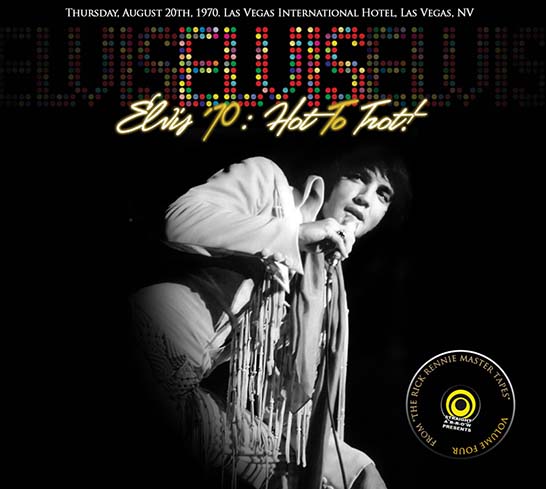 A Coca-Cola está fazendo uma campanha mundial com ícones que foram fotografados com o refrigerante. Elvis aparece na campanha com a frase "Eu Beijei Elvis". Confira a versão america e francesa da campanha.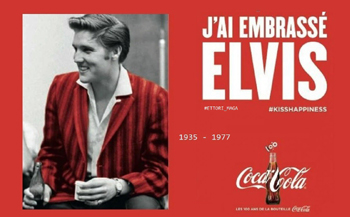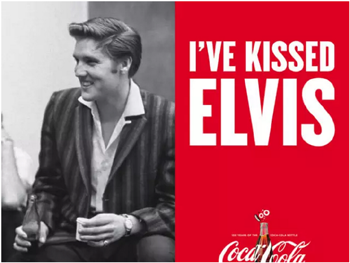 A gravadora FTD anunciou os próximos lançamentos do selo para maio. Trata-se do livro Change Of Habit, com fotos inéditas dos bastidores e divulgação do filme, além do CD Let´s Be Friend´s, a edição clássica de King Creole com o album original, mixes de Thorne Nogar e as demos originais e por fim o LP American Sound Studios.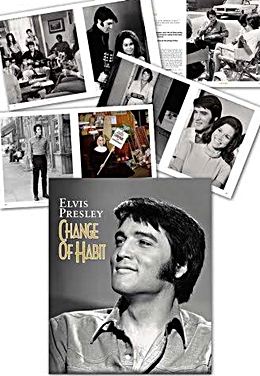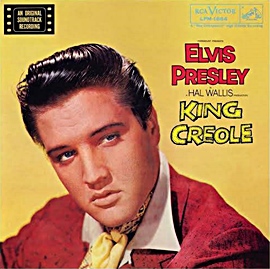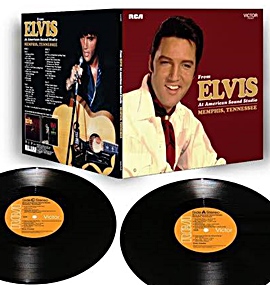 Marty Passeta, o diretor do show Aloha From Hawaii de 1973, morreu neste dia 23 de Maio de 2015, num acidente automobilistico. Marty tinha 82 anos. Aloha From Hawaii foi um dos especiais de TV de maior audiência na história e elém dele, Marty também dirigiu os oscars entre 1972 e 1988.















Elvis´Golden Records Vol 1, um dos discos de maior sucesso da carreira de Elvis, será laçado na série clássica da FTD. Como já era sabido, os takes de muitas das canções que compõe o álbum estão perdidos, talvez para sempre. Por isso, com exceção de duas faixas binaurais, nada de novo está incluído no pacote. Confira faixas: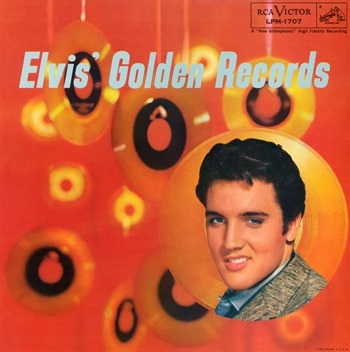 A nova propaganda da cerveja Skol prestou homenagem à Elvis com a música Viva Las Vegas. A campanha vai levar os participantes para uma viagem à famosa cidade americana. Confira:

















A gravadora Rock Legends, uma das pioneiras do mercado bootleg em CDs, anunciou o lançamento de Las Vegas Voice - Volume One, um CD contendo uma gravação do tipo booth tape com o show de 3 de Fevereiro de 1974. A gravadora anunciou um segundo show inédito da mesma temporada para breve.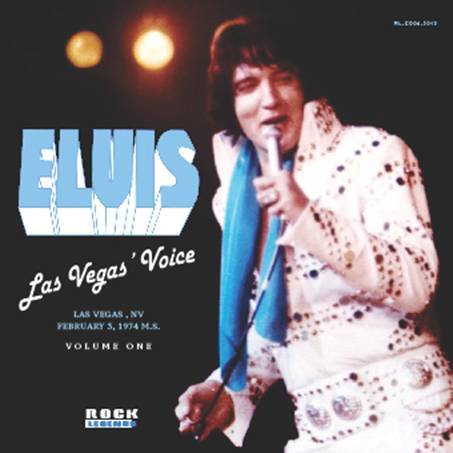 A Straight Arrow anunciou para breve o lançamento de Onondaga Nights, duas gravações de platéias dos shows de Elvis em Syracuse,NY, nos dias 25 e 27 de Julho.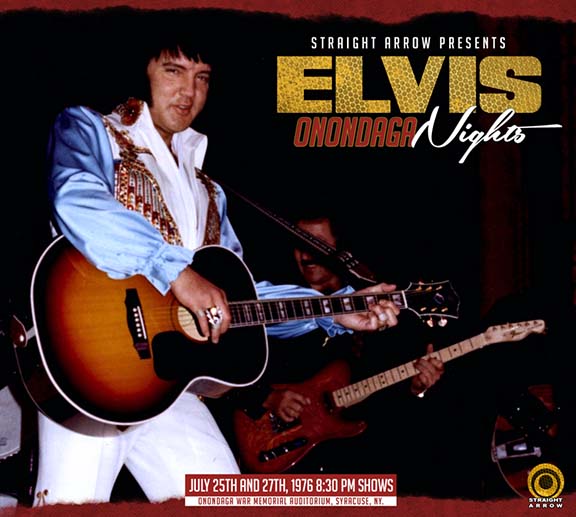 A compilação Elvis Forever, lançada conjuntamente com o selo em homenagem à Elvis pelos correios americanos estreou na 11ª posição, transformando-se no 53º álbum de Elvis a entrar no TOP 40 da Bilboard. O CD pode ser adquirido online nos sites dos correios americanos.

















Segundo informações do portal G1 a canção Trouble estará na trilha sonora de sua próxima novela das 8, Regras Do Jogo. Trouble é uma das canções mais icônicas de Elvis e foi composta pela dupla Leiber/Stoller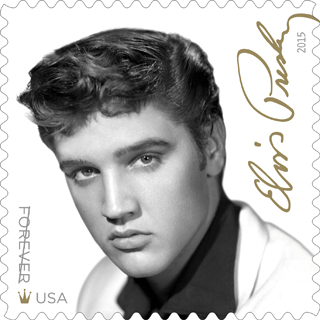 Burning Hot Tonight é o próximo lançamento da Straight Arrow. O show é o dia 24 de Agosto de 1972, lançando anteriormente em CD-R como Red Hot In Vegas. O novo lançamento é de uma fonte de melhor qualidade.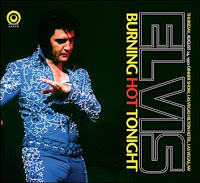 Três shows que não estavam em circulação até o momento serão lançados pela gravadora Graceland Records. Trata-se dos shows de Elvis em Fayeteville que encerraram a turnê de Agosto de 1976 nos dias 3,4 e 5. As gravações de platéia com o registro dos concertos devem ser ser lançadas em breve.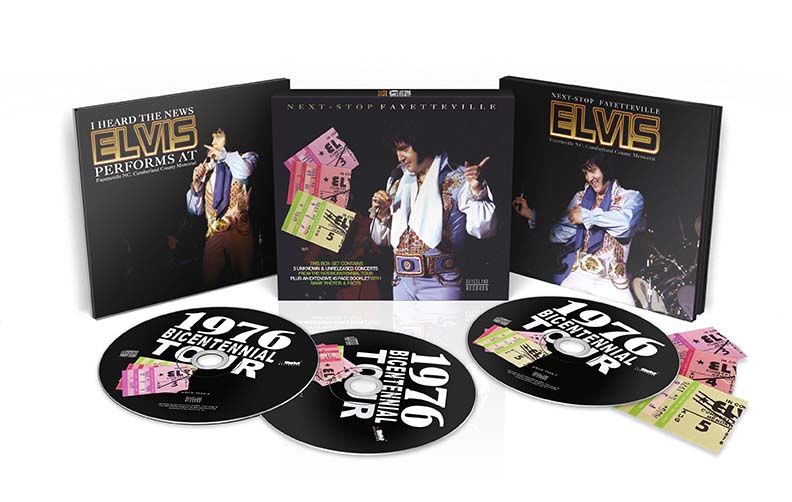 Elvis In West Texas, um soundboard gravado na cidade de Odessa em 30 de Maio de 1976 e Live A Little, Love A Little com outtakes das sessões para o filme de mesmo nome serão os próximos CDs da FTD. Além deles a gravadora irá lançar uma versão em LP de Moody Blue. Confira as capas e o conteúdo dos CDs.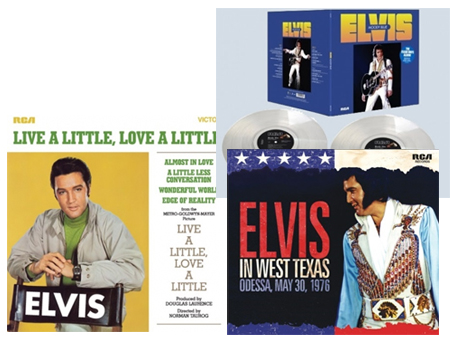 Cerca de 9 minutos inéditos do show de San Antonio, capturado pelas câmeras dos cinegrafistas do filme On Tour estão sendo vendidos na Ebay, com lances já próximos dos $ 1.0000. As cenas foram colocadas no Youtube pelo vendedor, que filmou a projeção do rolo com um Smartphone. O filme é silêncioso, mas usuários da Internet já dublaram o som original usando o CD lançado pela BMG em 2003.

















Continuando a série de gravações feitas pelo falecido Rex Martin, a Straight Arrow lança em breve mais uma gravação de platéia. O show escolhido é o do dia 20 de Fevereiro de 1972, em Vegas. O setlist conta com algumas raridades para o período, como I´m Leaving e Steamroller Blues.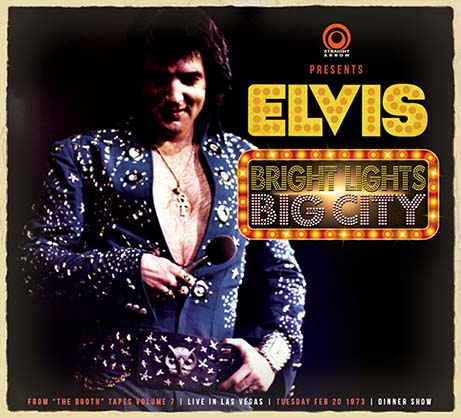 If I Can Dream o novo álbum de Elvis com a Royal Philarmonic Orchestra atingiu o topo das paradas britânicas e se tornou o 12º segundo disco de Elvis a atingir a primeira posição. O disco conta com sucessos de Elvis re-arranjados com a participação da Orquestra Real, uma das mais conceituadas do mundo.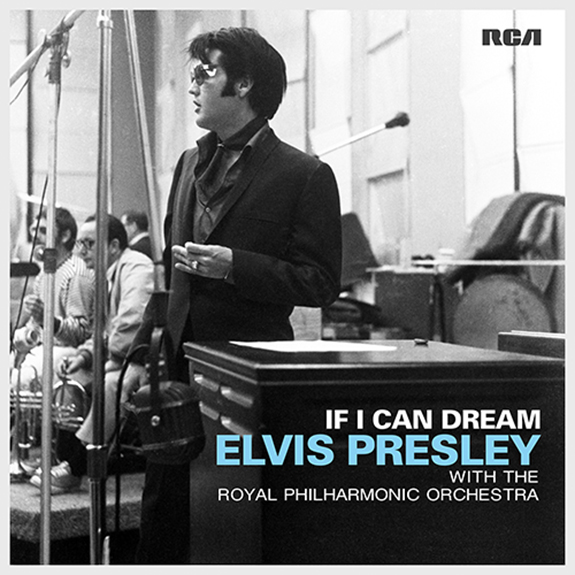 A FTD anunciou mais dois CDs para encerrar o ano. São eles a re-edição clássica do álbum Golden Records Vol 3, contendo material de estúdio e outtakes e mais um soundboard de 1976. Intitulado Elvis In Alabama, o álbum duplo trará dois shows de Elvis em Huntsville em Setembro de 1976. Os shows marcam a última ocasião que Elvis fez dois shows no mesmo dia. O show da noite foi lançado no bootleg Still Rocking The Nation enquanto o show da tarde é inédito.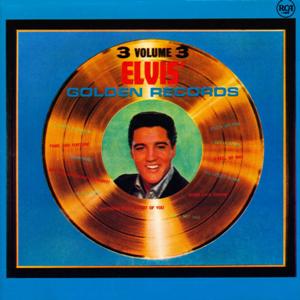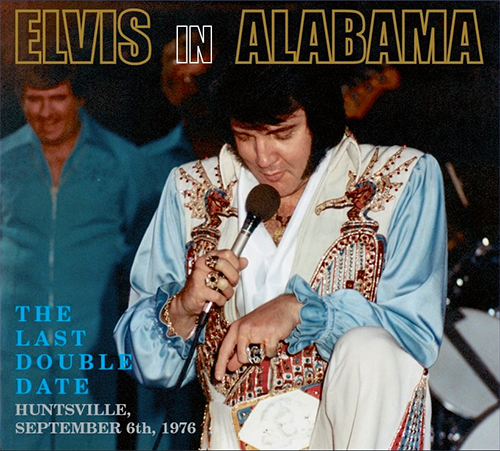 Dois novos soundboards, um livro e uma edição em vinil serão os primeiros FTDs de 2016.
The West Coast Tour 76 apresenta dois shows completamente inéditos da boa turnê de Novembro de 1976. O disco um é o segundo show em San Francisco no dia 29 e o disco dois apresenta o show de Elvis em Anaheim. Até agora somente um único show da turnê de Novembro estava disponível em soundboard.
No campo literário a FTD anunciou o bizarro How RCA brought Elvis To Europe, documentando a discografia nórdica de Elvis!?
Por fim, He Touched Me, a versão em vinil do FTD série clássica, encerra o novo pacote da FTD.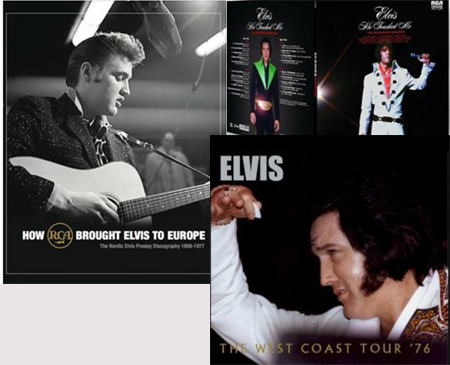 Taking Care Of Business - In A Flash é o próximo livro da FTD. O projeto vai cobrir o período de 1970-1971, um dos mais energéticos de Elvis nos palcos. O livro trará fotos e fatos de Elvis no palco e fora dele, incluindo fotos inéditas, como a que estampa a capa do livro. Ernst e colaboradores estçao trabalhando no CD que acompanhará o livro, que muito provavelmente será o show de Portland em 1970, gravado da platéia por Rick Rennie.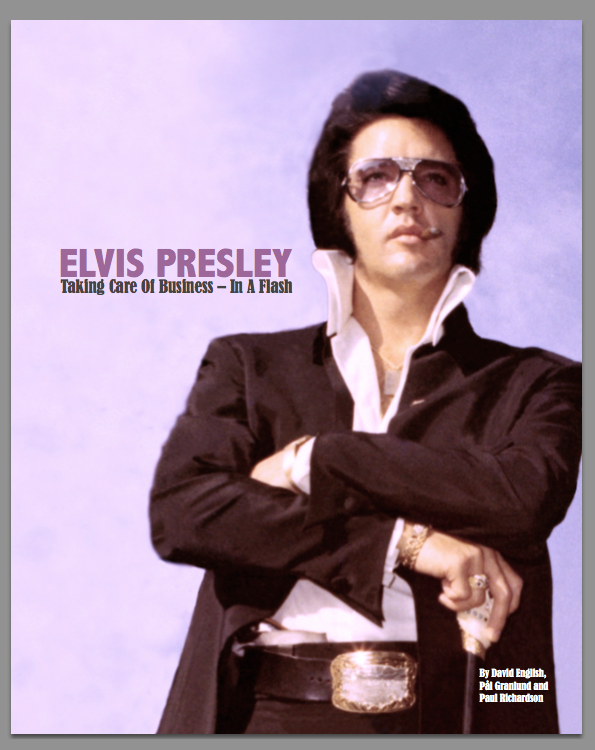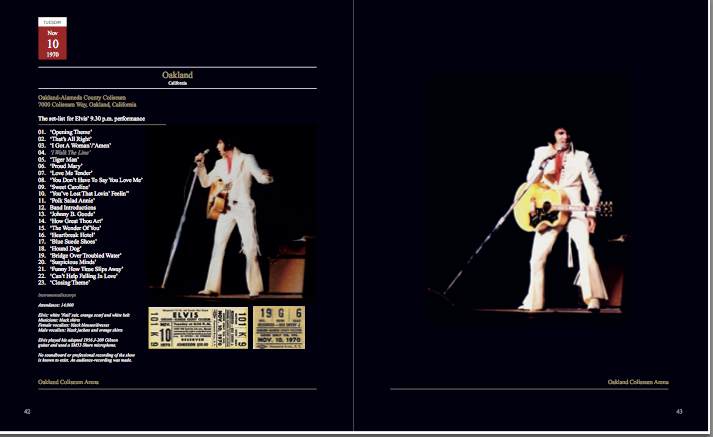 O álbum clássico NBC TV Special e dois soundboards de 1975 serão os próximos FTDs. A edição do NBC TV Special contará com o álbum original, faixas bônus e takes alternativos.
O CD Las Vegas 75 trará o show do dia 22 de Março de 1975, já lançado na caixa A Profile, e o famoso show do dia 1º de Abril (dinner), totalmente inédito.
A FTD ainda anunciou a edição de King Creole em Vinil mono.


















Os cinco shows gravados na temporada abortada de Las vegas em Agosto de 1975 ganharam um novo lançamento pela Straight Arrow. A nova caixa vai se chamar Charlie, Bring the Request Box! em alusão à caixa de pedidos usadas nos shows. A gravadora promete melhoria sonora e shows lançados anteriormente apenas em partes agora estão quase completos.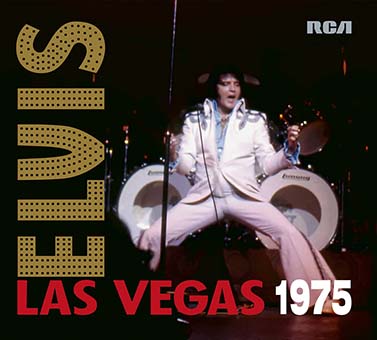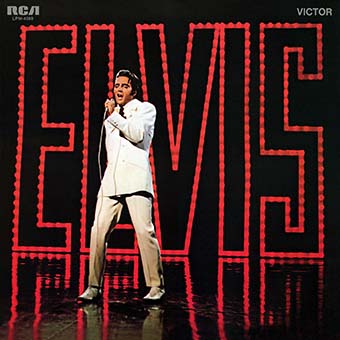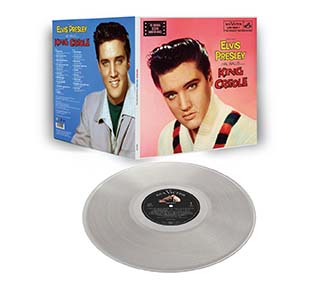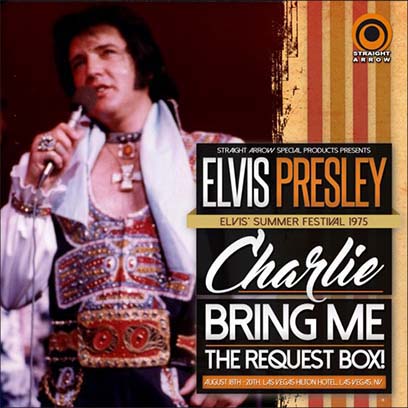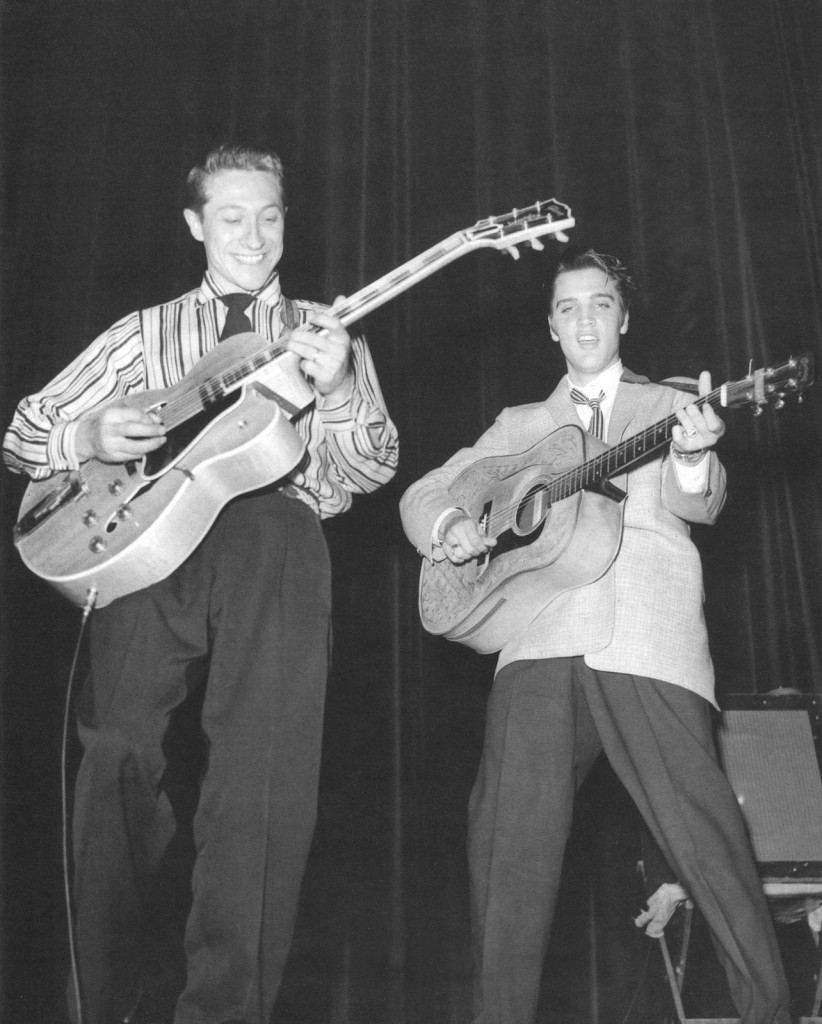 Scotty Moore não toca mais as cordas de sua guitarra nesse plano. Junto com Elvis e Bill Black, Scotty ajudou a redifinir a música do século vinte. Se você é fã de Elvis, de Rock ou se você é fã simplesmente de boa música, então deve muito aos solos da guitarra desse gênio simples. Se a música é tão parte de nossa vida como costumamos dizer, então a melhor forma de se despedir é ficar com aquilo que a pessoa deixou de mellhor. Para mim vai ser pra sempre Mystery Train. Pra curtir mais uma vez e viajar no eco misterioso daquele estúdio acanhado de Memphis...when everything was cool.. R.I.P. Scotty.
- Sergio Biston


















Dois novos CDs serão lançados em muito breve pela gravadora Straight Arrow. Dois shows que registram Elvis em Las Vegas no dia 10 de Fevereiro de 1973, One For The Ladies, e um terceiro com uma gravação do dia 8 de Maio de 1976, em Tahoe com o nome de Holding His Own In Tahoe. Confira: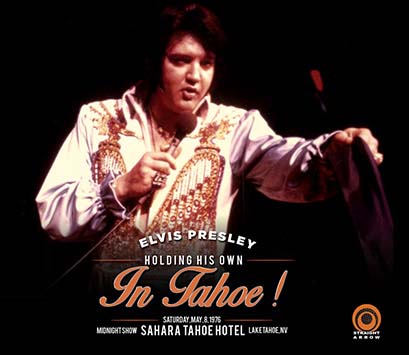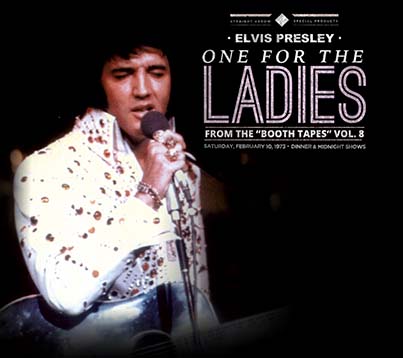 Em ritmo acelerado a gravadora FTD anunciou seus 3 próximos lançamentos. Os dois primeiros, o CD Hometown Shows e o livro His Songs Of Praise Vol 1 serão lançados em Outubro, enquanto Start Spreading The News, um livro sobre a turnê de Junho de 1972 deve chegar aos fãs por volta de Dezembro.
Hometown Shows traz dois shows de Elvis em Memphis. O primeiro é um soundboard inédito do show da noite do dia 17 de Março de 1974, o outro é o show de 1995 já lançado pela DAE como Let Me Take You Home.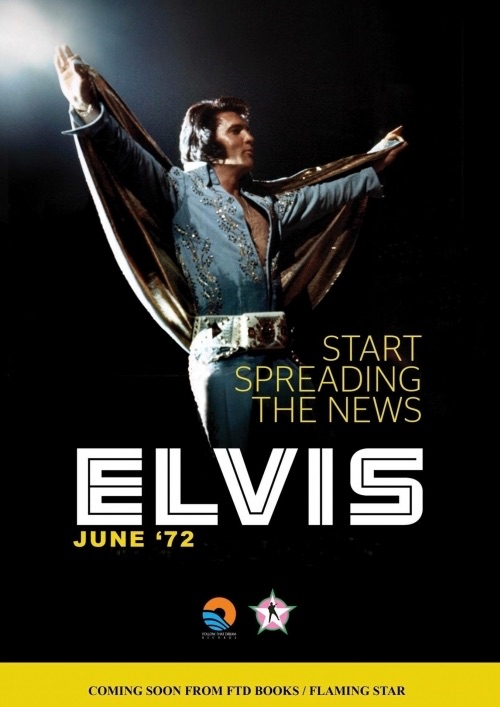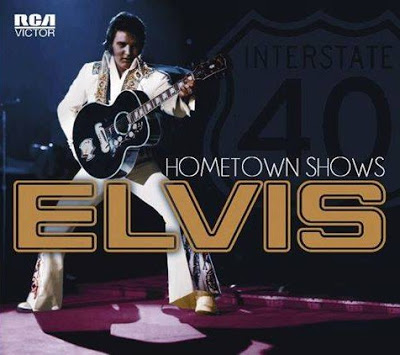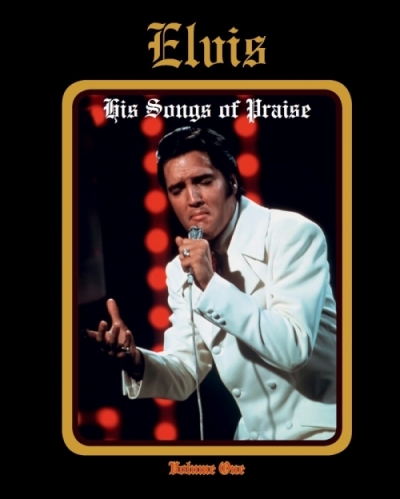 Too Late For Goodbyes, contendo os shows em Knoxville, TN e Largo, MD em 20 e 22 de maio de 1977, é o novo CD da Straight Arrow. A qualidade sonora é excelente em ambos os shows, mesmo se tratando de um gravação de platéia.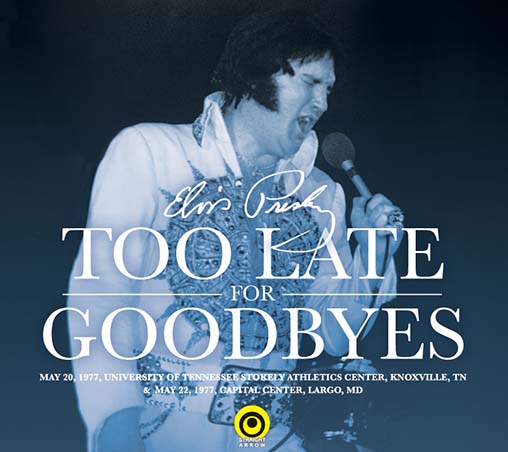 A gravadora Straight Arrow segue firme com a série de gravações "booth tapes" que documenta a segunda temporada em Vegas em 1973. O volume nove acaba de ser lançado sob o título de A Vegas Fling With The King. Mais uma vez a gravadora apresenta um CD duplo com os dois shows do dia 12 de Fevereiro. A qualida sonora é excelente e o segundo show da noite parece encontrar Elvis em ótima forma.
O canal de TV a cabo HBO, conhecido por documentários e séries famosas confirmou que exibirá em breve um novo documentário sobre a vida de Elvis Presley. A série foi dirigida por Thon Zimny e cobrirá a carreira de Elvis do seu início na Sun Records até sua última sessão de gravação em Graceland.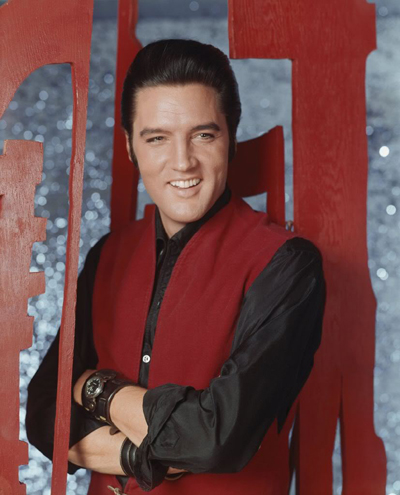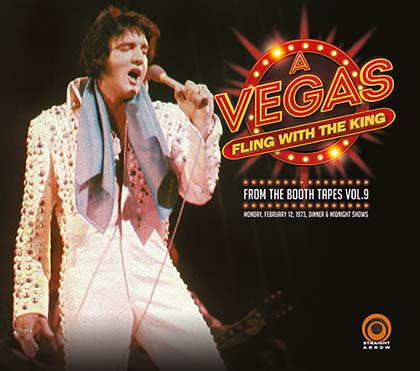 O último CD da FTD para 2016 será o duplo In The Spirit Of Jackson, MS. Os dois shows foram gravados na cidade de Jackson nos anos de 1975 e 1976. O show de 1975 já foi lançado pelos piratas sob o nome de Cut n´Down To Size enquanto o show de 1976 é completamente inédito. Esse é 6º show de 1976 lançado este ano pela FTD.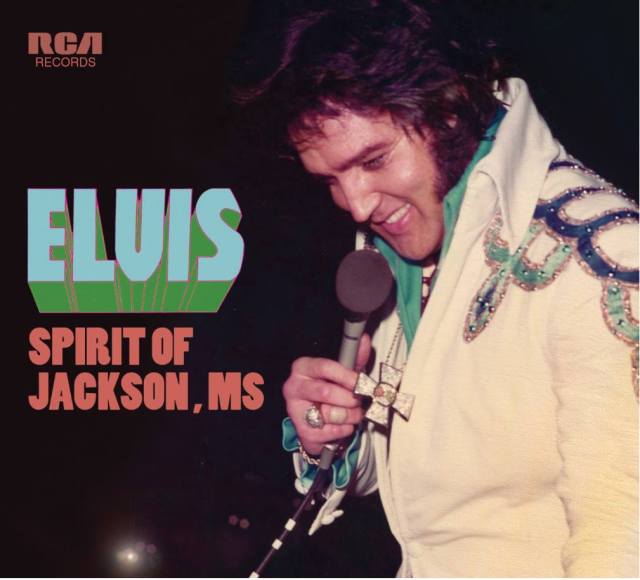 Mais 3 shows dos anos finais de Elvis serão lançados pela Straight Arrow. Trata-se, como é de costume, de gravações de platéia dos shows em Long Beach e Seatlle em Abril em 1976 e Macon em 1977.

Depois de mais de duas décadas após o lançamento do famoso show de abertura da segunda temporada de 1974 em Las Vegas, os dois shows do dia seguinte à estréia serão lançados pela FTD. Confira: